Tongue tie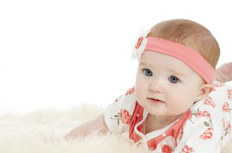 A tongue tie is a condition where lips and tongues are held too tight by the frenum (the ligament that attaches your lips and your tongue to your gum and jaw bone). A tongue tie can cause gum recession in between the teeth (mainly the front upper and front lower teeth). A tongue tie can impede speech (especially in children), and sometimes it keeps teeth separated, also common in children.
Many babies and newborns find it difficult to suckle if they have a tied tongue. It's a condition often seen by mothers, midwives, lactation consultants and doctors.
We are a preferred referral center for tongue tie release laser surgery. We successfully perform this procedure on babies from 2 days old right through to adults.
The traditional surgery to release frenums is quite traumatic, painful and can take a long time to heal. It involves general anaesthesia and hospital care. Laser surgery at our clinic needs none of that.
The Laser procedure to release frenums:
Removes the tissue precisely and painlessly, making it more comfortable
Involves virtually no bleeding afterward
No sutures
No GA (General Anaesthesia)
A baby will suckle immediately after the procedure
Children go to school the next day
Adults can go back to work the same day
Eating is normal within a day
Testimonials
There were no injections, bleeding or stitches, and I was able to feed my baby straight afterwards in the relaxation room"

- Janetta V, Auckland
I would recommend laser surgery to any parent"

- Kelly Byers, Auckland
I would absolutely recommend any parent in the same situation, to contact Dr Hisham - you will be surprised with the success and simplicity of the whole situation. Thanks Dr Hisham!"

- Richard and Rachael Hollings
To find out how we can correct this problem for you or one of your family members, please call or make a booking request.