Cosmetic Dentistry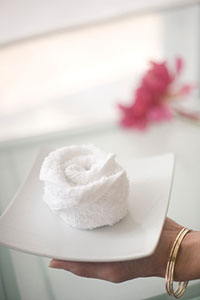 Are stained, crooked or missing teeth spoiling your smile? No matter how simple – or complex – your needs are, our experienced team can help.
VENEERS
Veneers bring back a smile's sparkle and are a great confidence booster for people who have felt ashamed of their smile for years. These thin, hand-crafted porcelain or composite shells look and feel like real teeth because they are bonded to the tooth's front surface, strengthening them and harmonising their colour and shape.
Veneers are ideal for people whose front teeth are worn down, cracked, heavily filled, crooked or have gaps between them.
STRAIGHT TEETH
Crooked, gappy and poorly aligned teeth are more than a cosmetic issue; they can also cause many other problems including decay and excessive wear and tear.
Our team are experienced in giving children and adults the perfect smile and we have a range of options to consider:
INVISALIGN®
If you want straight teeth and a beautiful smile but don't want to wear metal braces then look no further than Invisalign®.
The Invisalign® system uses a series of clear, removable aligners to move your teeth over time, step by step, until you have a beautiful smile. The aligners are almost invisible, so others don't even notice you're wearing them. They're comfortable to wear and easy to remove, so you can eat, brush and floss normally.
Treatment includes regular visits to your dentist for a progress check and to receive new aligners at 6-8 week intervals. The aligners gradually re-position the teeth and jaw by applying gentle pressure, which creates movement. Each new aligner will shift the teeth and jaw ever-so-slightly closer to having correctly aligned teeth and a gorgeous smile!
BRACES AND PLATES
Braces are the most cost-effective teeth straightening option. Technological advances mean braces are now much smaller and less obvious than used to be the case, and with a choice between metal and clear braces.
In most cases, teeth can be straightened more quickly than would be the case with Invisalign® because the braces are worn continuously. In some cases, a removable plate is worn first, to widen the jaw and ready the teeth for braces.
TEETH WHITENING
Teeth whitening is one of the fastest and most affordable ways to bring back the sparkle to your smile.
Although there are many different types of teeth whitening systems, we only use non-acidic products in order to avoid damaging teeth. Unlike many other dentists, we avoid using ultra-violet lights or heat lamps because of the risk of burns to lips and gums and increased teeth sensitivity. Our teeth whitening system does more than simply whiten teeth; it also makes teeth stronger, healthier and more resistant to decay and gum disease.
There are two teeth whitening options:
In-clinic: Ozonated water and peroxide based gel are activated with a cool blue light to rapidly whiten teeth and kill germs without damaging them in the process.
Despite what some advertisers claim, no system can whiten teeth in one hour only. Best results are achieved by following the in-clinic session with whitening at home for 3-5 days afterwards.
Take-home tooth whitening kit: Our professionally developed tooth whitening kit is simple and easy to use at home over a two-week period, or for a shorter time if used in conjunction with an in-clinic session.
ANTI-AGEING
Does your smile look 'gummy'? Or are lines, sags and wrinkles spoiling your smile? Talk to us about how we can help you look younger and more relaxed with Xeomin® botulinum toxin - a simple, effective, non-surgical treatment that works by relaxing facial muscles around the lips, jaw, mouth and nose, thus reducing and smoothing away any distractions from your fantastic smile!
CROWNS AND ONLAYS
Crowns and onlays are used to reconstruct a tooth when half or more of it is broken or filled.
Whenever possible we use pure porcelain (CEREC 3D or zirconia) to make crowns and onlays because it is the most bio-compatible and aesthetic material available that looks, feels and is as strong as a real tooth. Sometimes gold, which is very bio-compatible and strong, is used in situations where porcelain is not suitable.
An onlay is a partial crown that maximises the amount of original tooth structure that is kept intact. It is more complex for the dentist to prepare, manufacture and bond than is the case with a full crown, but we recommend onlays where possible because it is the more minimally invasive option for you.
Contact us for a no-obligations discussion on how implants can help to transform your smile.
DENTAL IMPLANTS
Dental implants behave, look and feel like real teeth and can replace anything from one - to several - missing teeth. They can transform your confidence, enhance your quality of life and improve your appearance.
We only use the highest quality implants made from titanium or zirconia, both of which are low-reactive materials that are well tolerated.
Contact us for a no-obligations discussion on how implants can help to transform your smile.
GUM LIFTS AND CROWN LENGTHENING
Teeth are not the only part of what makes a great smile – gums and lips also make a difference.
Sometimes gum levels need to be corrected before veneers, onlays or crowns are made – particularly where teeth have been broken or filled below the gum line. Typically this involves cutting and stitching the gum, then waiting six to eight weeks for it to heal before further work can be done.
As New Zealand's laser dentistry leader, we help our patients avoid the pain, discomfort, expense and inconvenience of such invasive procedures by using advanced laser technology to reshape the gum and bone around teeth quickly and painlessly. This means onlays, crowns or veneers usually can be finished at the same appointment, enabling you to get back to your work and life on the same day!
Contact us to find out more.