Teeth and Gum Cleaning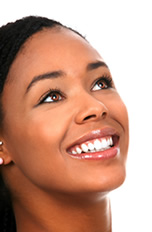 The right person to give you the best dental cleaning is a professional hygienist. Unlike dentists they are specifically trained to treat and help prevent periodontal disease (gum and bone disease) and educate on how to properly maintain an optimal level of oral hygiene and fresh breath.
At Laser LifeCARE Institute, our highly trained hygienist provides:
Dental and gum cleaning (including scaling and polishing)
Gum and bone disease (periodontal disease) therapy
Oral and dental home-care advice
Teeth Whitening
Bad breath treatment
pH testing for your saliva
Lifestyle and diet analysis and advice
Bacterial Biofilm and saliva assessment
Health R.A.M testing: screen, diagnose, treat and monitor oral bacteria
Recommendations on the best products to help prevent disease and enhance your oral health.
All the products we use have been professionally tested and are only available through selected dental professionals. We have these products in stock for you to take home
To find out more about how we can restore your oral health to excellent condition, please make a booking request.